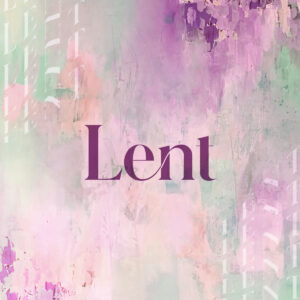 We have begun our 40-day journey to the cross with the Lenten Bible Study and Ash Wednesday services. In reality, we speak of the Lent Season as 40 days (excluding the six Sundays of Lent.)
As we spend time together with our ABC sister church, other friends and well-wishers on Tuesday, and on Wednesday with fellowship and Ash Wednesday services, I found myself rejoicing in simply being together as community.
It was in my time of reflection on this year's Lent Season, that the Holy Spirit reminded me of our relationships with God and each other. There are some relationships that may require repairs as we reflect, rethink, rediscover, review, reassess, restore, reimagine, rewind, reinvent, reinvest, reaffirm, revitalize and remember what Christ went through for us.
Let us begin our Lenten journey with following the steps of Jesus and how He walked this lonely road all the way to Calvary as He was tempted by satan. This season of Lent gives us time to recognize that we are in need of a savior to redeem us from our sins.
As we reflect on our relationship with God and others. It is a joy to know that God sent us His special gift of salvation through His Son, Jesus. This same Jesus who took on the sins of us all, took our sins to the cross. Bad news, Jesus was crucified… Good news, Jesus rose from the grave and got up with all power.
Just as we are Walking Together, Praying Together and Celebrating Together, we have much work to do and it's the right season to GO forward.
It's just a matter of time as the Community Baptist Church goes to its next level of excellence and leadership. While on the journey, keep your ears open to God, and your hearts centered on what's really important.
Let this Lent Season be the time to come together in unity and building on the relationship of disciples working together.
You see it was only a matter of time that Christ would go to the cross and die for the sins of the world… those living and those yet to come.
See you in worship on Sunday, as we celebrate the last Sunday of Black History, Healthy Heart Month and the First Sunday of Lent. The message "Encounters with Jesus: Challenged" with scripture from Matthew 4:1-11.
Pastor Frank